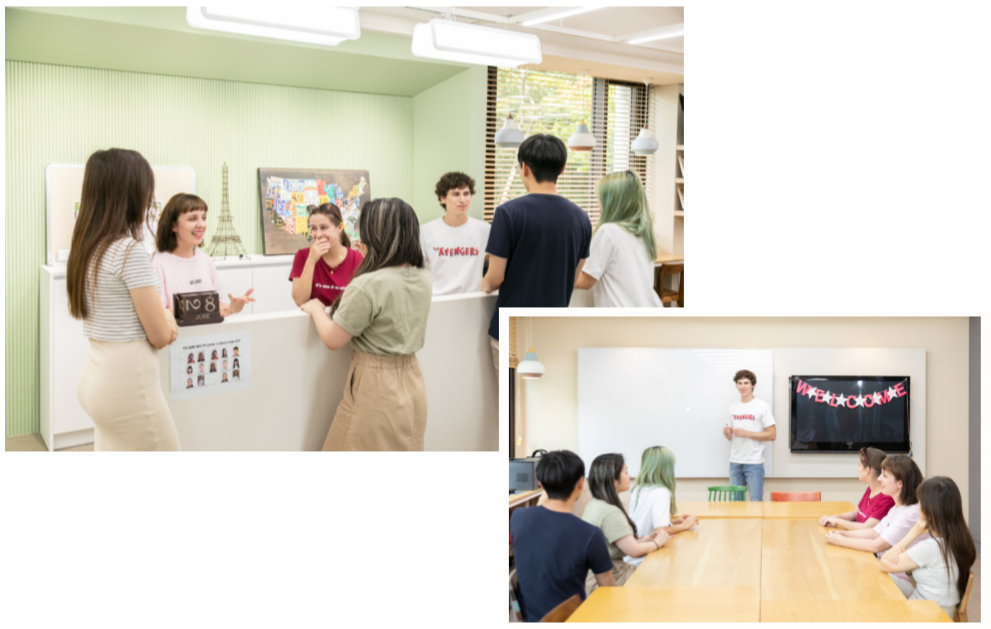 Introduction
The Global Lounge is a place where international students and UOS domestic students can get together to exchange languages and cultures in a free and fun atmosphere. International students can also get scholarship as a tutor for Global Lounge study program.
Location: #103, 1F, Cheonnong Hall.
Opening Hours:
Spring semester: March to June
Fall semester: September to December
Hours: Mon ~ Fri 10:00-17:00
Facilities:
Computer (Internet connected)
Tables & Comfortable Chairs / White board & board marker
Book (travel, language and so forth) / board game
Work as a Global Lounge Member:
Global Lounge staff (volunteer)
Stay 3-4 hours per week and have a free conversation with visitors
Make the Global Lounge facilities clean and comfortable
Arrange monthly events etc.
Global Lounge Language Tutor (paid)
Prepare the weekly talking topic for domestic students throughout the semester
Teach your 1st language or leading English discussion group with domestic students
Application for Global Lounge program is informed at the orientation